Research
The TxSSC conducts practical, scholarly research on school safety topics aimed at sustaining safe and healthy learning environments for school communities. The TxSSC commits to engaging in research that examines the quality and utility of school safety best practices for public K-12 ISDs, charter schools, and junior colleges, with the rigor required to inform policy.
The TxSSC manages over $22,000,000 in designated research funding from federal and state agencies including the Texas Health and Human Services, the U.S. Food and Drug Administration, the National Institute of Justice, the U.S. Department of Justice, and the Texas Legislature.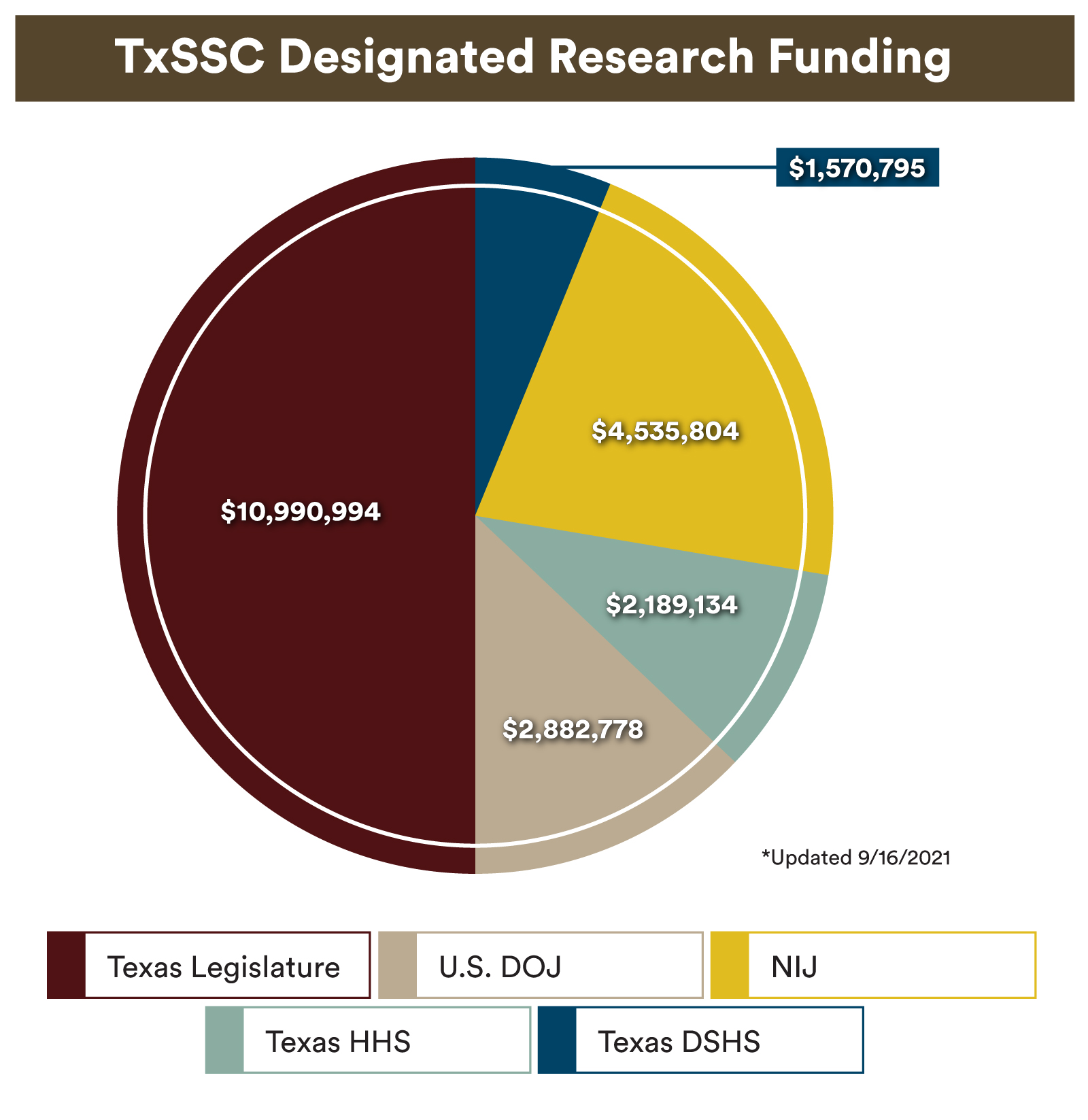 Conducting practical research to make a difference in our world.
"You guys have been great and your support has really made a difference. Thank you for doing what you do."
~School Administrator, former research participant
"I want to thank you for this opportunity. I think all of us appreciate being included in this type of conversation. I just really appreciate being invited to this. So, thank you."
~Elementary School Teacher, former research participant