Do We All Experience Anxiety?
Video Length | 55:44
Recorded | December 2022
Podcast Description
In this Learning Lab episode, host Stephanie Peterson sits down with Michelle Tubilla, a Licensed Professional Counselor and former school counselor, to discuss how anxiety can look like behavior problems in the classroom and at home, and some practical tools that can be used to regulate our nervous system.
Expert Guest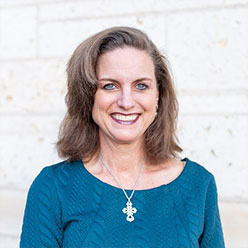 Michelle Tubilla, LPC
Michelle Tubilla is a Licensed Professional Counselor and National Certified Counselor who earned her counseling degree from the University of Texas at San Antonio. Michelle served for many years as a school counselor and teacher and in 2021, started her own private practice. She specializes in anxiety, depression, bereavement, transitions in life, and stress management.
Learning Lab Host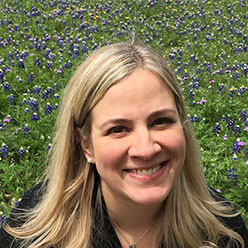 Stephanie Peterson
Stephanie Peterson is a Licensed Professional Counselor who earned her Master of Arts degree at St. Mary's University in San Antonio, Texas. She brings almost 20 years of experience working with various populations including children, adolescents..., adults, and families in a variety of settings. Additionally, Ms. Peterson has developed curriculum, resources, and presentations on topics related to children's mental health and best practices for school district staff, parents, students, school-based law enforcement, first responders, military personnel, and clinicians. Ms. Peterson currently serves as a Training and Education Specialist and the mental health subject matter expert at the Texas School Safety Center.
Read More >>
Podcast Available On
You can access all episodes of The Learning Lab School Safety Podcast on the following platforms:
Podcast Produced By: Brian Clason, Program Manager of Curriculum & Instruction